Welcome to my webpage. I hope you enjoy your visit. This site chronicles the history of the highways of the Pacific Northwest in words and pictures. This page is a work in progress. The sites listed as "under construction" actually contain some pictures and links; these pages are just not in their finished form and will have content added to them in the future. Check back periodically for updates.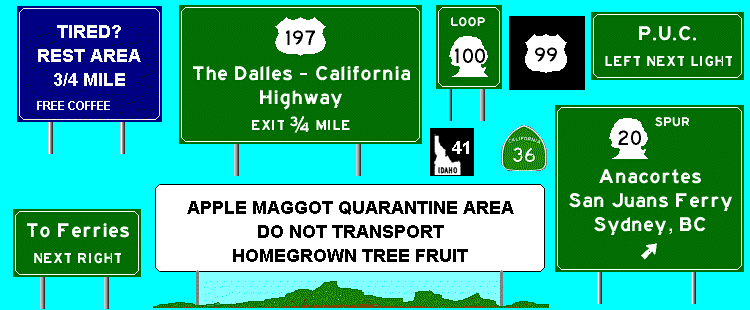 this page was updated on 01/15/01
Travellers have been through this page.
creator: "Junior". This is a non-profit site. This site is not affiliated with any government agency. Materials on this site may not be reused without the permission of the page author.